With summer coming up, and vacations being planned, it's time to start thinking about where to spend your money and how to get the most out of your stay with wherever you might choose to go.
            The Vee Bar Guest Ranch is situated on the Little Laramie river just twenty-five minutes West of Laramie, Wyoming and boasts an enormous acreage of property for activities such as horseback riding, trap shooting, mounted bow shooting, river tubing and so much more. The scenery can be explored to your heart's content with miles of grassland, the Snowy Range mountains that are a short drive away, and plenty of wildlife to be seen. Guests can enjoy views of our herd of over ninety horses, enjoy the antelope that prance along the meadows and if they're lucky, some might encounter our resident moose and bald eagles on the property!
            During summer Guest Ranch season daily rides can be enjoyed at the leisure and comfort of the guest. Our wranglers will accommodate beginners to advanced riders accordingly and pair each guest with a horse suited to their abilities. Our herd of over ninety horses can ensure that each guest is comfortable with their assigned horse and enjoys their time in the saddle. Rides are taken out twice a day, once in the morning and once in the afternoon. If guests choose not to ride and rather relax or enjoy other activities around the ranch, they will be accommodated.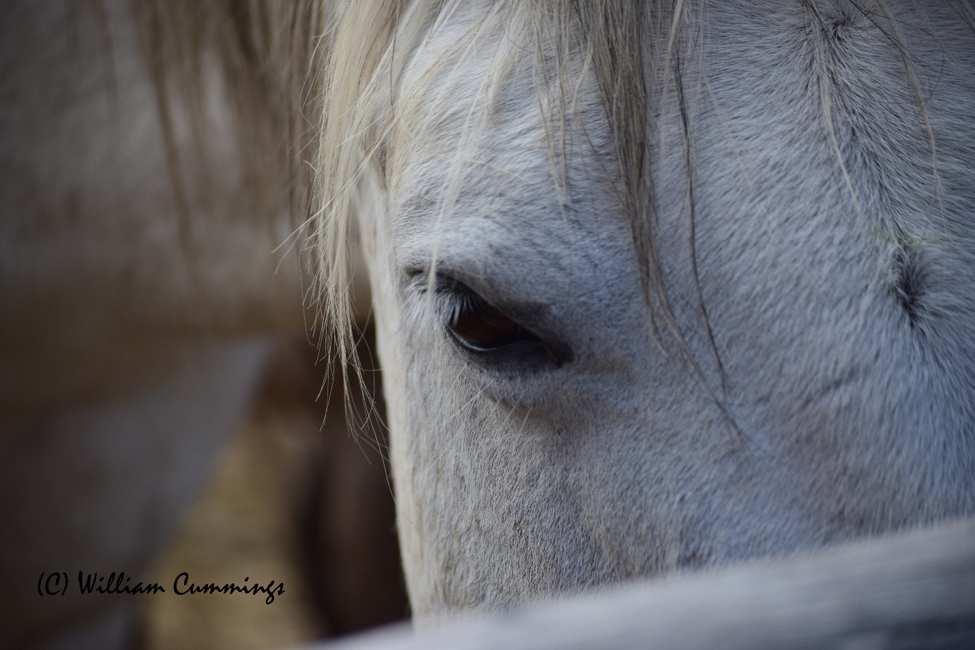 Other daily activities will be worked around the daily riding schedule. Each morning, before breakfast, guests are welcome to fly fish with our trained guides as well, the Vee Bar has a fully stocked pond, as well as the river that runs through the property if you're looking for a more authentic experience. Our herd is run into the corral each morning at approximately seven AM, and our guests are welcome to watch all the hooves thunder and kick dust up as all ninety plus horses rush in. This is a favorite past memory of most our guests and can certainly make for amazing pictures with the sunlight drenching the dust and manes blowing in the wind.
            During the week, guests may also take part in cattle drives, team penning, roping demonstrations and a traditional style campout. Cattle drives split into two separate drives and one goes to each neighboring ranch near the Vee Bar and herds anywhere from 80 to 500 cattle. Our team penning takes place right here at the Vee Bar with our own steers, where guests who choose to team pen instead of ride will split into teams of three or four in our arena and work on cutting cattle out from a larger group and successfully work the group into a "pen" for sorting. Team roping consists of our resident wranglers splitting into teams of two and working to rope a steer on both the head and heels while the steer has a head start down an arena.
            Campout, which is usually another of our guests' favorite times of the week consists of a normal length ride to a beautiful secluded spot nestled in the valley of neighboring mountains that provide wall tents, a few cabins and canvas covered sheep wagons where guests are able to experience the starry skies of the West around a campfire at night and wake up to an incredible sunrise breakfast in the morning. While at campout, guests are welcome to hike around the area, listen to classic cowboy tunes that are played around the campfire, observe the horses in the corral and enjoy the wonderful mountain air. Dinner is provided during campout as well.
            As with most guest ranches, everything is included in our package prices, but our attention to detail is unmatched. We ensure our guests cabins are cleaned and restocked daily, our wranglers take individuality and ability to the maximum concern and each staff member works to the best of their ability to ensure that they conform to the guest's needs. So, if you're looking for a place for the whole family to stay and enjoy, if you're looking for a couples getaway, if you're looking for a solitary trip to enjoy new people and experience the West, come join us at the Vee Bar guest ranch this summer, and stay with our family in a place where you'll be treated as family! For more information on rates, activities, special weeks and our history, please visit our webpage at: https://veebar.com/