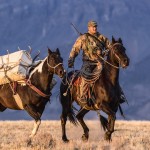 Western Photography Workshop

15% discount if you sign up by July 7!
Le Vee Bar Guest Ranch is excited to announce the first annual Stoecklein Photography Workshop at the ranch September 23-26, 2016. Drew et Taylor Stoecklein sont célèbres photographes occidentaux et experts dans leur domaine. Le Vee Bar Guest Ranch is the perfect western location, avec la rivière Little Laramie tissage son chemin à travers la propriété et la gamme Snowy Mountains en toile de fond. Together the Vee Bar Guest Ranch and Stoecklein Photography are offering the best of the best!
Le Vee Bar Guest Ranch, located in southeast Wyoming, 20 miles à l'ouest de Laramie, Wyoming, est une propriété familiale ranch d'été et un lit d'hiver et le petit-déjeuner. Le pavillon principal historique a été construit en 1891 as a stage coach stop. Maintenant, il y a un total de neuf cabines invités, en plus de chambres dans le bâtiment principal. cabines de charme avec des équipements modernes offrent aux clients le confort de la maison, et les eaux babillage Little River Laramie offrent la berceuse nocturne parfaite. Le pavillon principal sert de la salle à manger où vous pourrez déguster de délicieux repas cuisinés à la maison. Le John Wayne Saloon est un bar bien approvisionné avec une table de billard, jeux de société, et les cartes. Vous pourrez profiter d'autres activités et d'équipements sur le ranch, y compris un bain à remous extérieur, fers à cheval, archery, trapshooting, équitation, pêche, and other seasonal activities.
étudiants Stoecklein Photographie gagneront l'inspiration de Drew et Taylor Stoecklein pour capturer des cow-boys de la vie réelle et cowgirls dans un cadre authentique de l'Ouest. La fascination de David Stoecklein avec l'héritage élevage de l'Ouest l'a amené à se lier d'amitié, and subsequently photograph, the men and women still breathing life into the mythical figure of the cowboy. David's passion for preserving the traditions and beliefs of the country's honest, hard-working cowboys and cowgirls gradually earned him their respect. With that respect came an open invitation to share in their lives, and the great responsibility to honor their trust.
David has materialized the Spirit of the West for generations to come. He has preserved millions of images, produced many books, calendars, prints and cards. Now David's sons, Drew et Taylor sont fiers de continuer à partager l'héritage de leur père. Drew Stoecklein a choisi un chemin qui l'a conduit à travers le monde sur des missions pour les clients commerciaux et éditoriaux, both as a cinematographer/photographer and as a sponsored athlete. Spending time behind the lens and also in front of the camera has given him a valuable perspective for capturing unique and eye-catching images. Drew's first book, Seasons of the Steelhead, produced in 2011, received the coveted Best Book of the Year Award from the American Fly Fishing Trade Association. Drew's biggest thrill is delivering unforgettable imagery to all of his clients.
Taylor Stoecklein grew up learning to love the ways of the western lifestyle. Having assisted his father on photo shoots from the age of 15, Taylor developed a passion for photography and capturing the American West through his own eyes. He combined his enthusiasm of the western way of life with his education by competing in rodeos throughout college while attending California Polytechnic State University in San Luis Obispo, Californie. Taylor then continued his education at Brooks Institute of Photography in Santa Barbara, CA where he truly refined his photography skills. Taylor now travels the country taking photos for major companies.
To learn more and sign up for the first annual Stoecklein Photography Workshop at the Vee Bar Guest Ranch, click here!