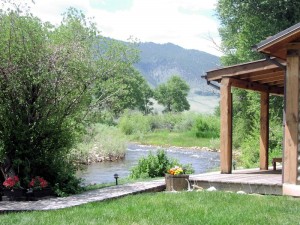 Wyoming fishing on the Little Laramie River is sure to keep the fishing enthusiasts coming back for more! Un mile de la rivière Little Laramie traverse la Vee Bar, et pêche sur le Vee BarLa propriété privée de Vee Bar ranch invités. The river is swarming with Brown and Brook Trout. Areas of the river are without overhanging trees, perfect for fly-fishing. Certains équipements sont fournis, y compris des cannes à pêche à la mouche, des barres de rotor et des bobines, flies, limited pairs of waders, and a small kit with a few more necessities.
High water (from spring snow-melt) est généralement à son apogée entre la mi-mai et la mi-Juin. During this time, the river is very hard to fish so you may want to plan accordingly. During the winter, the river is frozen over in places, but still flows underneath. By mid-March the river is thawed and the fish are hungry! In the fall, the fishing is usually quite good through the end of October.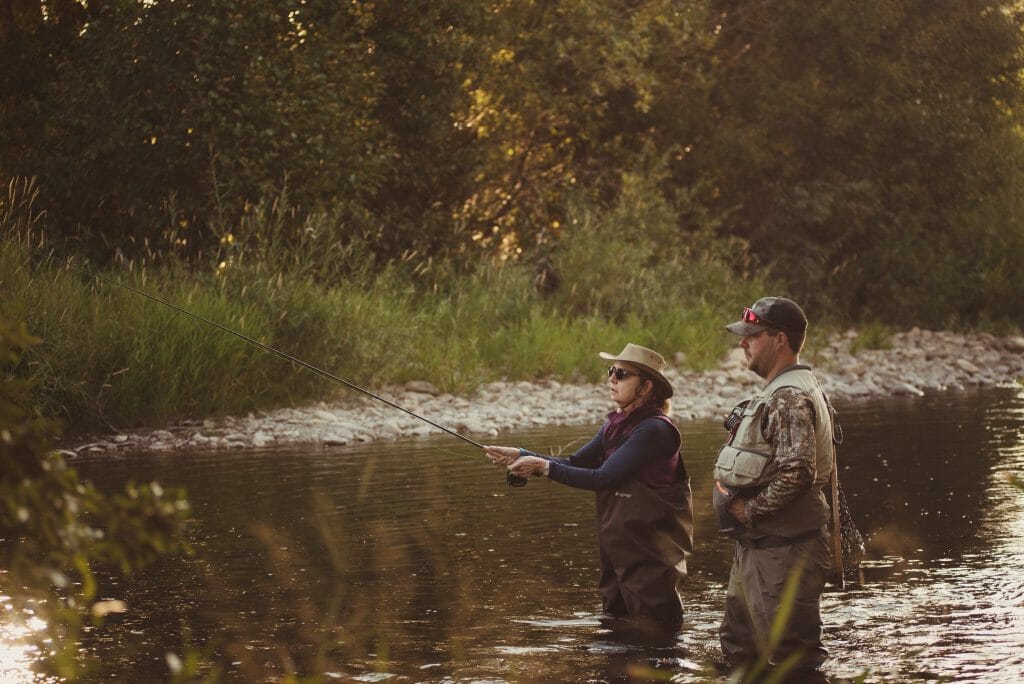 À la recherche de des cours ou des forfaits de pêche? Un guide formé et certifié est sur appel et disponible pour vous aider à apprendre le dans et Out pendant votre séjour, or take you on a guided fishing excursion! He also gives guests a demonstration early in the week which covers topics such as techniques, equipment, and fish and flies found in the Little Laramie River. Le Vee Bar a également un étang rempli parfait pour l'apprentissage. It also serves as a wide-open space suitable for learning to cast your line!
Si la rivière sur le Vee Bar ne suffit pas pour vos besoins de pêche dans le Wyoming, there are numerous mountain streams and lakes very near.
Visite au cours de Juin, Juillet, et Août? paquet d'été les taux déjà inclure pêche guidée! Si vous prévoyez une visite au cours d'autres mois, consultez notre forfaits de pêche à la mouche exclusive!