The chefs of the Vee Bar Guest Ranch are serious about their craft. Come enjoy the best bed and breakfast dining in the region.
Prima colazione a buffet
Bed and breakfast dining includes breakfast buffets featuring fresh fruit, h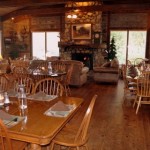 ome made breakfast breads and muffins, pane ai semi di girasole per toast, granola fatta in casa, e una rotazione di piatti caldi come toast alla francese, frittelle, biscotti, salsiccia, bacon, uova, e patate fritte. Una varietà di succhi, tè, e caffè sono disponibili con prima colazione. Please let us know in advance if you have any dietary needs.
Group and Company Dinners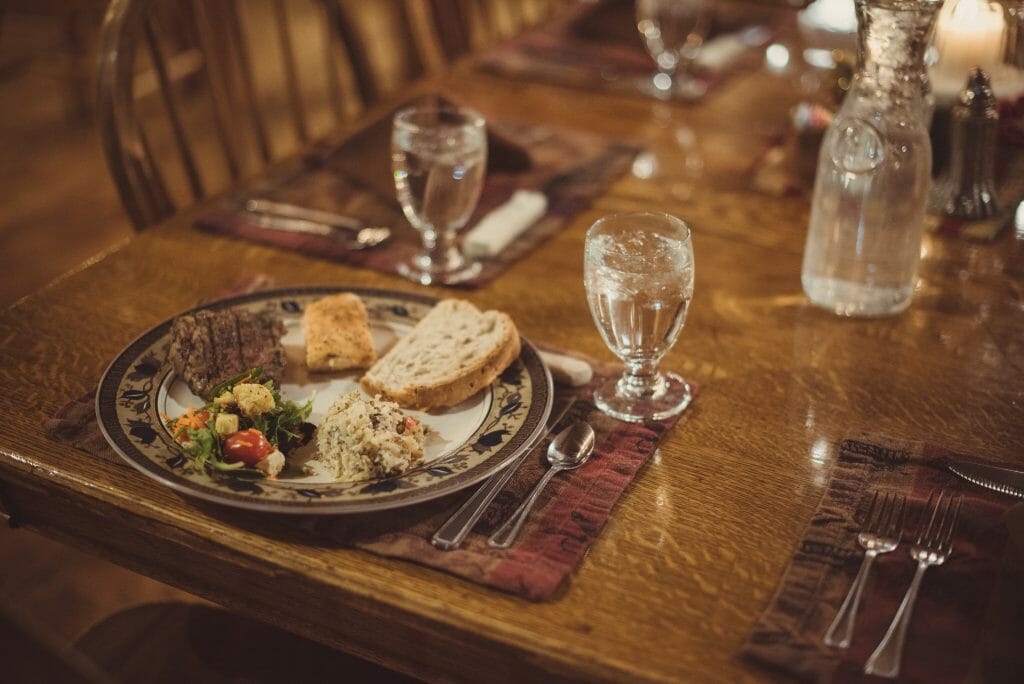 Make dinner reservations for your next company party or group event. Le cene saranno serviti a buffet e ci sono una varietà di menu che ospiterà ogni membro del gruppo! Maximum dining capacity is 50 people and the minimum group size is 12 persone. Please let us know in advance if anyone in your group has special dietary needs. We recommend that your group schedules a social hour in The John Wayne Saloon one hour prior to dinner. The Vee Bar has a full-service bar complete with a selection of beer, wine, and liquor. We will work with you to schedule the perfect event! Forse si vuole pianificare un giro in carrozza trainata da cavalli per l'evento, o di avere un falò, o cenare all'aperto. Le possibilità sono infinite!
Cene aperto al pubblico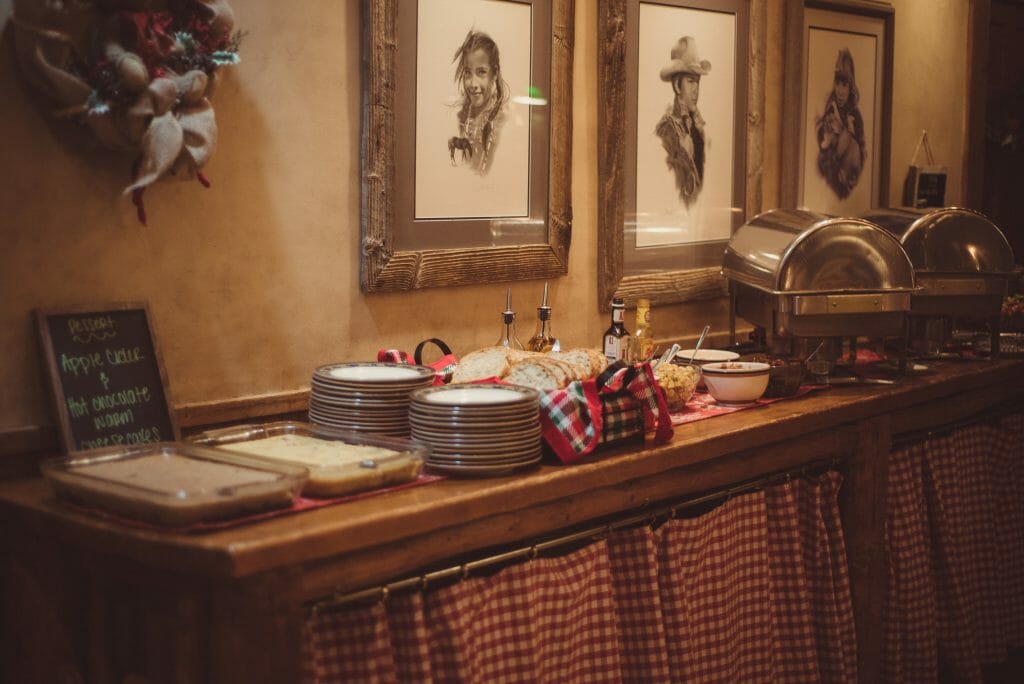 Se siete stati sperando di cenare al ranch, qui è la tua occasione! Il Vee Bar è aperto al pubblico per cene su alcune prossime date,en. La prenotazione è obbligatoria e lo spazio rimanente è disponibile in un primo arrivato, first serve basis. C'è spazio
Settembre 25
Ottobre 1
Ottobre 11
Ottobre 12
Ottobre 18
Novembre 8
Novembre 9
MENU:
All dinners are served buffet-style. Please call our office to inquire about the menu and seating times for specific dates. For Music & Dining Specials, clicca qui!