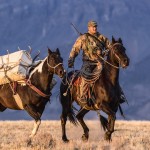 Western Photography Workshop

15% discount if you sign up by July 7!
Gli Vee Bar Guest Ranch is excited to announce the first annual Stoecklein Photography Workshop at the ranch September 23-26, 2016. Drew e Taylor Stoecklein sono noti fotografi occidentali e esperti nel loro campo. Gli Vee Bar Guest Ranch is the perfect western location, con il Laramie fiume Little tessendo la sua strada attraverso la proprietà e la gamma Snowy Mountains come sfondo. Together the Vee Bar Guest Ranch and Stoecklein Photography are offering the best of the best!
Gli Vee Bar Guest Ranch, located in southeast Wyoming, 20 km a ovest di Laramie, Wyoming, è un-a conduzione familiare estate Guest Ranch e un bed and breakfast inverno. Il lodge principale storico, risalente al 1891 as a stage coach stop. Adesso, ci sono un totale di nove cabine per gli ospiti, oltre alle camere nel lodge principale. cabine di charme con servizi moderni offrono agli ospiti i comfort di casa, e lo scrosciare delle acque poco Laramie fiume forniscono la perfetta ninnananna notte. Il lodge principale serve come la sala da pranzo dove gli ospiti godono deliziosi pasti cucinati in casa. Il John Wayne Saloon è un bar ben fornito con un tavolo da biliardo, giochi da tavolo, e carte. Gli ospiti godono di altre attività e servizi al ranch, tra cui una vasca idromassaggio all'aperto, pozzi a ferro di cavallo, archery, trapshooting, equitazione, pesca, and other seasonal activities.
studenti Stoecklein Fotografia acquisiranno ispirazione da Drew e Taylor Stoecklein per catturare cowboy vita reale e cowgirls in un ambiente autentico occidentale. il fascino di David Stoecklein con il patrimonio ranch del West lo ha portato a fare amicizia, and subsequently photograph, the men and women still breathing life into the mythical figure of the cowboy. David's passion for preserving the traditions and beliefs of the country's honest, hard-working cowboys and cowgirls gradually earned him their respect. With that respect came an open invitation to share in their lives, and the great responsibility to honor their trust.
David has materialized the Spirit of the West for generations to come. He has preserved millions of images, produced many books, calendars, prints and cards. Now David's sons, Drew e Taylor sono orgogliosi di continuare a condividere l'eredità del padre. Drew Stoecklein ha scelto un percorso che lo ha portato in tutto il mondo su incarichi per i clienti commerciali ed editoriali, both as a cinematographer/photographer and as a sponsored athlete. Spending time behind the lens and also in front of the camera has given him a valuable perspective for capturing unique and eye-catching images. Drew's first book, Seasons of the Steelhead, produced in 2011, received the coveted Best Book of the Year Award from the American Fly Fishing Trade Association. Drew's biggest thrill is delivering unforgettable imagery to all of his clients.
Taylor Stoecklein grew up learning to love the ways of the western lifestyle. Having assisted his father on photo shoots from the age of 15, Taylor developed a passion for photography and capturing the American West through his own eyes. He combined his enthusiasm of the western way of life with his education by competing in rodeos throughout college while attending California Polytechnic State University in San Luis Obispo, CA. Taylor then continued his education at Brooks Institute of Photography in Santa Barbara, CA where he truly refined his photography skills. Taylor now travels the country taking photos for major companies.
To learn more and sign up for the first annual Stoecklein Photography Workshop at the Vee Bar Guest Ranch, click here!