You love handling horses and want a hands-on horse vacation?
Agosto 7-13, 2016 – Chiunque è benvenuto!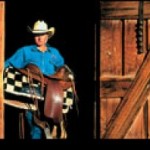 Cimentarvi in ​​questa settimana di festeggiamenti Guest Ranch e diventare istruiti allo stesso tempo. Avete mai voluto imparare di più su ciò che serve per prendersi cura di un cavallo? Avete mai desiderato imparare a sella e disarcionare il proprio cavallo? Questa settimana hands-on di vacanza cavallo è per voi. Avremo un sacco di hands-on opportunità per voi così come alcune dimostrazioni. Avremo anche gruppi speciali per i bambini dai 6-12 se del caso.
Insieme con il nostro programma di percorso a cavallo, avremo istruzioni sulle basi di cura del cavallo: toelettatura, zoccoli di prelievo, riconoscere e trattare piccole ferite, e più. Gran parte del piacere cavalli li sta capendo. Vi accompagneremo nella mente di un cavallo in modo che siano consapevoli di ciò che il vostro cavallo sta pensando. Anche godere di alcune dimostrazioni sulla formazione di un cavallo a diversi livelli-yearling, 2-anni, pista cavalli, e spettacolo cavalli.
Insieme alla sella cavalli (quelli che vengono cavalcati) ti presentiamo il nostro team di progetto di cavallo, Golia & Decker. Ti mostreremo le basi per sfruttare e fare autostop in una squadra di cavalli. Se siete fortunati, possiamo anche mostrarvi come guidarli (dal suolo)!
Che cosa sarebbe un po 'di educazione lascia un po' di divertimento? Naturalmente avremo un grande momento fuori sui sentieri, facendo un lavoro bovini, il nostro tragitto di montagna, at our campout and during the team penning. This is the hands-on horse vacation you've been looking for!