Solo due cabine disponibili per il pacchetto di 6 notti!
Ranch Giubileo!
Luglio 7-13, 2019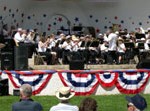 Gli Vee Bar Ranch Jubilee will coincide with Laramie's Jubilee Days. Oltre al cavallo, escursioni, pesca, intrattenimento serale, camp outs, e più, Laramie ha la propria quota di festeggiamenti per offrire. Rodei locali, professionale bull riding, petting zoo, carnevali, balli di strada e molto altro ancora attendono i viaggiatori che sono giovane dentro. Per iniziare il vostro tempo a Laramie, si potrebbe desiderare di arrivare il Sabato, Luglio 6 in modo che si può prendere allevatori in azione al LJD Ranch Rodeo Concorso, che inizia la mattina di luglio 7. You will find the Vee Bar crew and family as a participant most years (nella foto qui sotto, raschiatura yearling).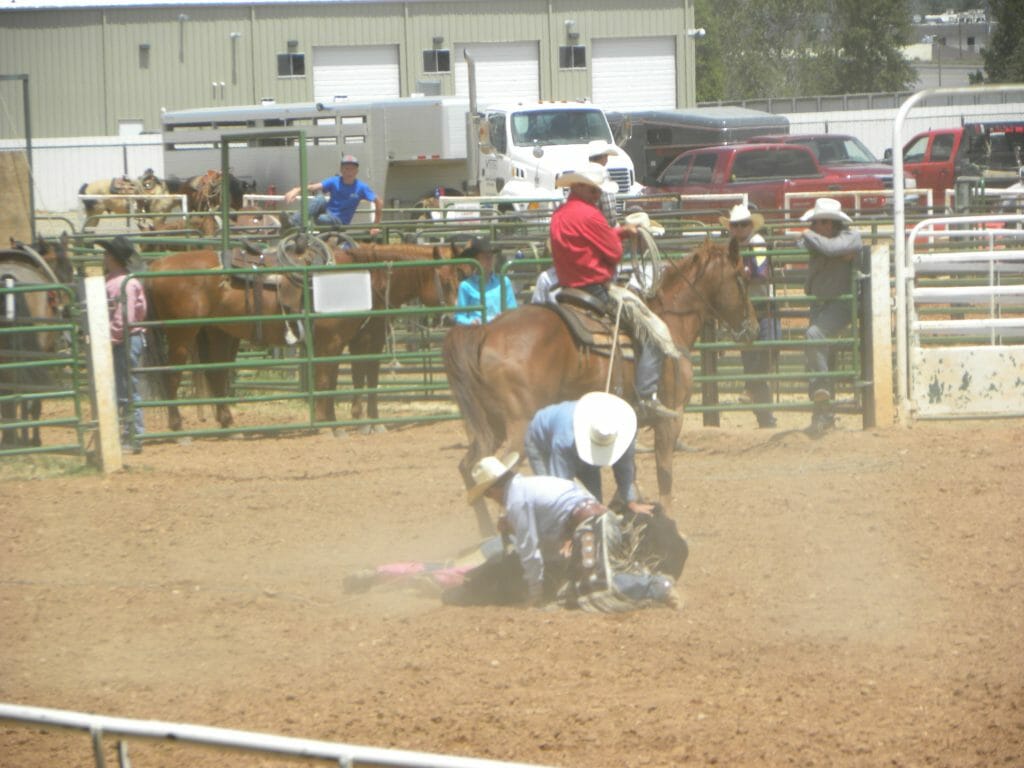 L'evento è libero di guardare e concorrenti vanno da allevatori regionali che vogliono competere contro i loro vicini in una competizione amichevole per le squadre che si recano a rodei ranch per tutta l'estate per provare a qualificarsi per la competizione nazionale.
Nel mezzo della settimana, il PBR viene a Laramie! Vee Bar guests have the opportunity to attend the PBR as a group, e il trasporto è fornito dal ranch.
A weekend of rodeos are usually the culmination of the festivities. If you would like to go to the rodeos, performances are usually on Friday and Saturday nights and Sunday afternoons. You might want to consider staying an extra night (Sabato sera) al Vee Bar to get the most out of Laramie Jubilee Days. On Saturday, 13 luglio le strade del centro di Laramie sono bloccato per fiere di strada, un carnevale, un feed peperoncino, musica dal vivo, una festa della birra, and much more. The parade through Laramie begins at 10:00 il Sabato–watch for the Vee Bar float! Laramie Jubilee Days is the only Statehood Celebration in the state. Wyoming was admitted into the Union as the forty-fourth state on July 10, 1890.
Cosa hai bisogno di sapere: Il trasporto non è fornito a tutti gli eventi. I biglietti non sono compresi nel prezzo del soggiorno con noi, ma siamo in grado di ottenere i biglietti!