Stoecklein Ranch Photography Workshop
Settembre 23-26, 2016–Novità di quest'anno!
15% SCONTO–Iscriviti da 7 luglio!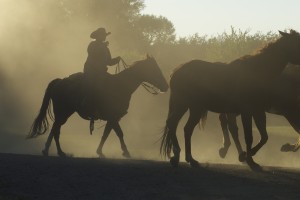 Gli Vee Bar is happy to announce the first annual Stoecklein Ranch Photography workshop September 23-26, 2016. Gli Vee Bar Guest Ranch and Drew and Taylor Stoecklein are partnering to offer a personalized workshop experience. Gli Vee Bar offers the best in atmosphere, alloggi, e cibo, while the Stoecklein brothers offer exceptional expertise in photography. Gli studenti di Stoecklein Photography Workshops are given the opportunity to practice their photographic skills on one of the most beautiful and well-equipped photographic sets in the West. L'atmosfera familiare e la sensazione del vero occidentale rendono la fotografia Stoecklein workshop un'esperienza unica. Drew e Taylor obiettivo è quello di insegnare i fondamenti di base della fotografia. Essi vi insegnerà dove essere e quale angolo da utilizzare e ciò che l'esposizione a provare per i diversi effetti. Drew e Taylor saranno trascorrere del tempo a lavorare con lei per la sua fotocamera e il computer per esporre e sviluppare le tue immagini correttamente. Tutti i livelli di competenza sono i benvenuti ai workshop di fotografia Stoecklein.
Il ranch workshop di fotografia avrà inizio il Venerdì sera e andare fino a tardi la Domenica. A buffet dinner will be served to guests on Friday night, e tutti i pasti attraverso Lunedi colazione sono incluse nel registrazione degli studenti. Head Chef Dale has been cooking meals at the Vee Bar since 2006. Most items on the menu are homemade, e il Vee Bar can accommodate dietary needs with advance notice.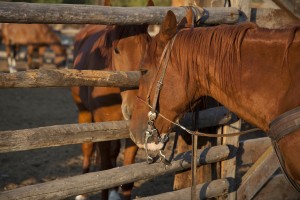 Le sistemazioni del Vee Bar sono comode cabine con decor occidentale, la maggior parte delle quali si trovano lungo le sponde del fiume Little Laramie, located at the base of Sheep Mountain. All cabins are furnished with modern amenities such as coffee makers, piccoli frigoriferi, and hair dryers. Most units have a covered porch with Adirondack-style chairs. An outdoor hot tub is available for relaxing and counting stars at the end of the day. Più circa le sistemazioni Vee Bar Guest Ranch . . .
Oltre ai Stoecklein workshop di fotografia è officina più. Questa è una classe tenuto il giorno prima del primo giorno di riprese. Il corso sarà il Venerdì a partire da 9:30alla, termina al 4:00pm, e il pranzo è servito intorno a mezzogiorno. La prima cena workshop di fotografia è servita più tardi quella sera. Questa è una classe di insegnare come utilizzare il programma Lightroom6. Taylor Stoecklein vi mostrerà come importare foto, nonché spiegare tutte le funzioni di base di Lightroom6. Si prega di avere Lightroom 6 scaricato sul vostro computer portatile prima dell'inizio del seminario. Questo è un corso fantastico per acquisire familiarità con il computer, Lightroom 6, e la macchina fotografica. Sarà davvero a preparare per i prossimi due giorni di fotografia ed è l'inizio di salto perfetto per un fine settimana ricco di azione. Il corso richiede una iscrizione separata dal workshop fotografici.
Fotografia pagamento Officina e cancellazione
Sito web Fotografia Stoecklein