Alla ricerca di un ranch di vacanza tutto compreso? Our Guest Ranch vacation is for you!
Il nostro all inclusive vacanze Ranch è seconda a nessuno! Horseback riding across the Wyoming plains is one of the main activities, but your family will also enjoy hiking in the mountains, fiume tubo, tiro al piattello, pesca, campouts, gite in carro, musical entertainment, and much more. Un all inclusive vacanze Ranch è la vacanza perfetta famiglia!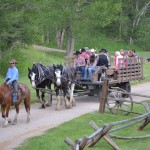 Now taking reservations for 2020! All-inclusive pacchetti Guest Ranch 7 giugno–Settembre 5, 2020.
Caricare 2020 Rate Card
| Tutte le tariffe si intendono per persona |
Settimane speciali 2020–MORE INFORMATION COMING SOON
June 1-June 6, 2020, Letteratura e Paesaggistici del Cavallo (più informazioni)

SELLS OUT EARLY
Agosto 23-29, 2020 E il 30 agosto–Settembre 5, 2020

Adult Week

(più informazioni). Informarsi presso l'ufficio per i tassi.
Tariffe valide per Riverside Suites e Cabine
Guest ranch arrival days are Sunday (6 o 3 nights) & Mercoledì (3 nights). Notare che: 3-pacchetti di notte sono limitati per selezionare le date. Si prega di informarsi sulla disponibilità. See our programma di esempio for a list of activities. See our specials page for discounts available on these packages!
| 7 giugno a settembre 5, 2020 | 3-notte | 6-notte |
| --- | --- | --- |
| Ogni adulto (primi due) | $1375 | $2400 |
| Ulteriori adulti | $1150 | $2100 |
| Bambini (età 6-18) | $1150 | $2100 |
| Bambini (2-5) | $250 | $460 |
| Uso Singola | $1950 | $3575 |
| Non-riders | $1150 | $2100 |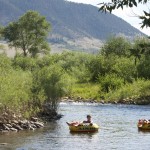 Aggiungi una notte di Sabato per la prenotazione!
Estate Sabato sera B&B tasso (2 persone)………..$190
Ogni persona in più (età 6 e fino)………………..$60
3 night stays will include only activities scheduled for those specific days.
Alloggi — Pernottamento includono sei Suites Riverside
e tre cabine. Ogni suite dispone di un letto matrimoniale e due letti singoli, mentre la
cabine dispongono di un letto queen o king, un doppio, e uno o due gemelli.
Incluso:
Il tuo cavallo
Animazione serale
La connessione Internet wireless in cabine e lodge lungo il fiume
Pernottamento camp-out
Lavanderia
Archery
Pulizie giornaliere
Trappola di ripresa
Equitazione di istruzioni
Cattle work
Hayrides
Pesca privata
River Tubing
Tutti i pasti (vedere Guest Ranch pranzo Pagina)
Vasca idromassaggio
Transfers to/from Laramie Regional Airport or the Green Ride Colorado Shuttle drop off/pick up location in Laramie.
Keg beer and soda pop
Un sacco di divertimento!
Note: there is NO charge/fee for credit card processing
(Tariffe giornaliere includono solo le attività in programma per quei giorni specifici.)
ESTATE SABATO SERA: (Giugno 6 – Settembre 6)
1 Stay Night: Sabato alla Domenica ………………………………$190.00
2 persone in Riverside Suite o Cabin
Ogni persona in più (età 6 e fino) …………………………..$60.00
Include Domenica Colazione
Prenotazione Politica:
A non-refundable deposit of 30% della prenotazione Guest Ranch è richiesta. A non-refundable deposit of 50% è necessaria quando l'intero ranch è riservato ad un gruppo di.
Le prenotazioni saranno considerate ferme soltanto in cui il deposito è stato ricevuto.
The deposit is due within 60 days of making the reservation when it is made more than 1 year in advance.
If your reservation is canceled less than 30 giorni di anticipo una penale pari a 40% of the reservation is due.
If members of your family/group cancel less than 30 days in advance, there will be a cancellation fee equal to 40% of their reservation, even when the cabin is still reserved by some of your members.
Pagamento in contanti, assegno personale, di assegni di viaggio, VISA, MasterCard, American Express e Discover.
Balance è raccolto al momento della partenza. Al momento del check-in, gli ospiti sono obbligati a pagare l'intero importo del soggiorno, anche se devono partire presto per qualsiasi tipo di emergenza.
Una tassa di servizio di 15% e applicabile stato e contea IVA verrà aggiunto al conto finale alloggio.
Check-in alle ore 3 p.m., e il check-out 10 a.m.
Non è consentito fumare in tutte le strutture.
Non sono ammessi animali.
Gli Vee Bar ha una politica di ribaltamento.