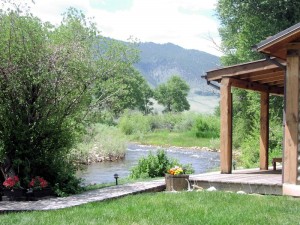 Wyoming fishing on the Little Laramie River is sure to keep the fishing enthusiasts coming back for more! Un miglio del fiume Little Laramie scorre attraverso la Vee Bar, e la pesca in una proprietà privata di Vee Bar la si salva in esclusiva per gli ospiti Vee Bar Dude Ranch. Il fiume è brulicante di Brown e trota di ruscello. Le aree del fiume sono a sbalzo senza alberi, ideale per la pesca a mosca. Alcune apparecchiature è previsto tra cui canne da pesca a mosca, canne filatore e bobine, flies, limited pairs of waders, and a small kit with a few more necessities.
High water (from spring snow-melt) di solito è al suo apice tra la metà di maggio e la metà di giugno. Durante questo periodo, the river is very hard to fish so you may want to plan accordingly. Durante l'inverno, the river is frozen over in places, but still flows underneath. Entro la metà di marzo il fiume è scongelato ed i pesci sono affamati! In autunno, the fishing is usually quite good through the end of October.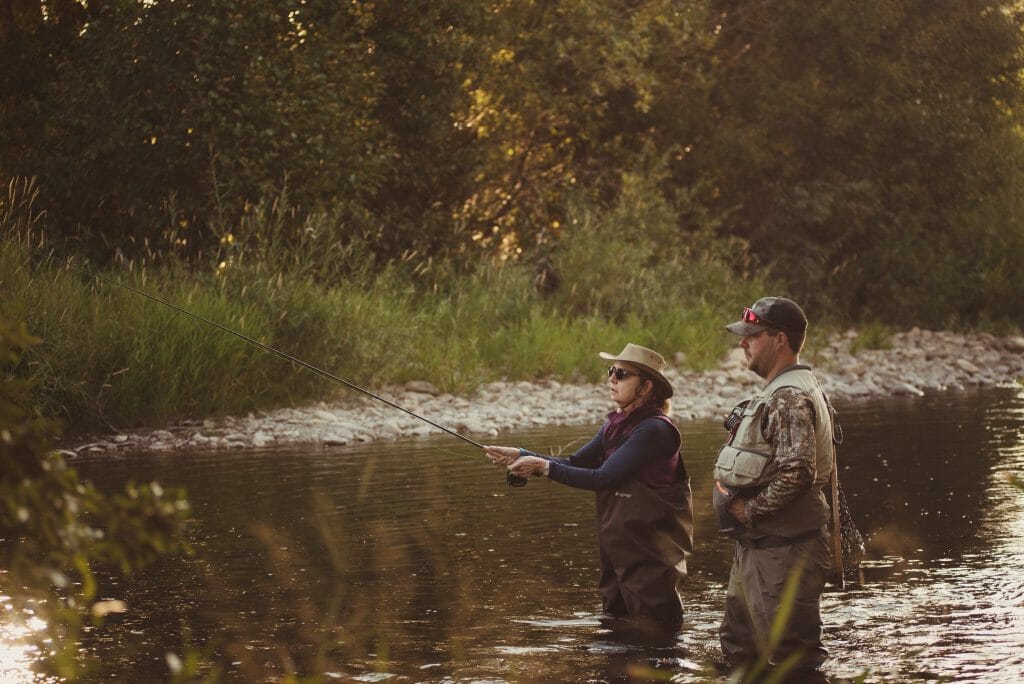 Cercando lezioni di pesca o pacchetti? Una guida addestrati e certificati è a disposizione ed è disponibile per aiutarti ad imparare fuori di della e durante il vostro soggiorno, or take you on a guided fishing excursion! Egli dà anche ai suoi ospiti una dimostrazione in tempi brevi della settimana che comprende argomenti quali le tecniche, equipment, e pesce e mosche trovano nel fiume Little Laramie. Il Vee Bar ha anche un laghetto fornito perfetto per l'apprendimento. Essa serve anche come un ampio spazio aperto adatto per imparare a lanciare la vostra linea!
If the river on the Vee Bar is not enough for your Wyoming fishing needs, there are numerous mountain streams and lakes very near.
Visitando nel mese di giugno, Luglio, e agosto? pacchetto Estate aliquote già includere pesca guidata! Se state organizzando una visita durante gli altri mesi, controllare il nostro pacchetti di pesca a mosca in esclusiva!