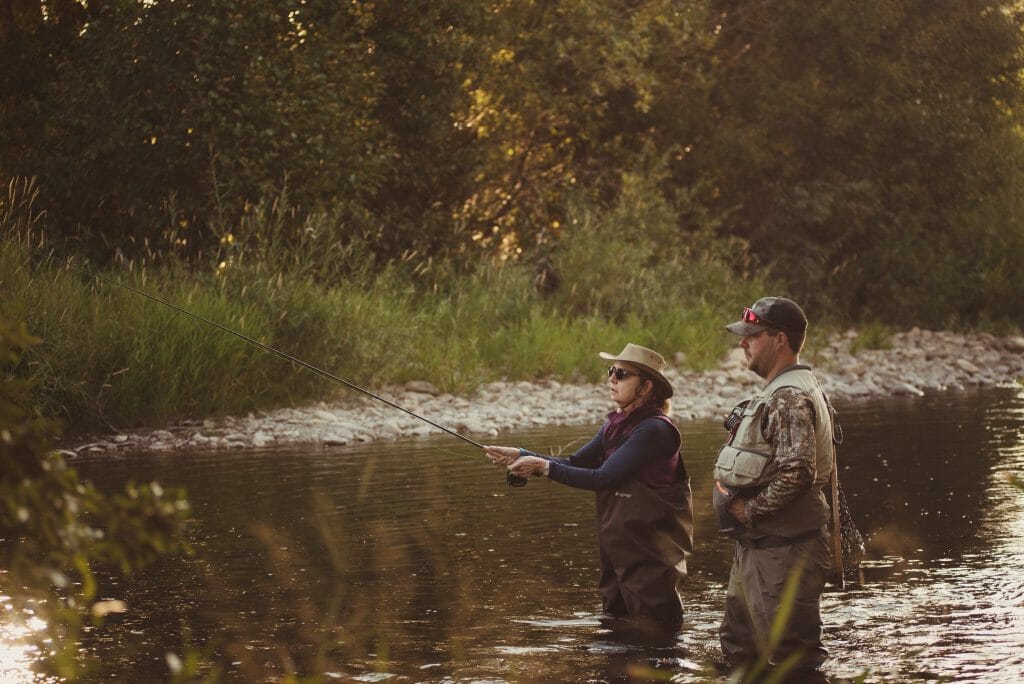 Pesca al Vee Bar è un'esperienza indimenticabile! Over a mile of the Little Laramie River flows through the Vee Bar Guest Ranch, providing guests with private waters that are literally a stone's throw away. Anglers of all ages are welcome and the guide to guest ratio is 1 a 2. Guests will likely catch Rainbow and Brown Trout. The ranch provides equipment including fly rods, flies, and waders. Guided trips can be half day or full day, e siete invitati a pescare da soli in qualsiasi momento! In addition to waters at the ranch, Opzioni di pesca In fase includono montagna e pianure laghi che sono accessibili stagionalmente.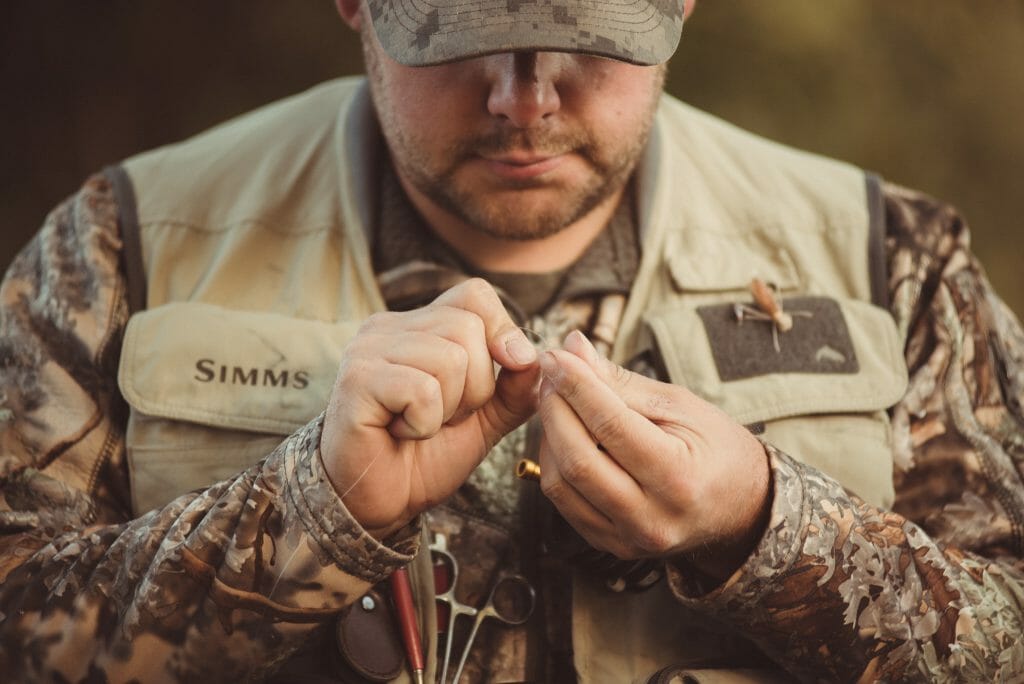 pacchetti di pesca a mosca guidate includono tre pasti al giorno al ranch, pesca guidata sia per mezze giornate, giorni interi, o giorni più, il trasporto da luoghi di pesca al largo della proprietà ranch quando richiesto, sistemazioni in cabine confortevoli e moderne, e l'uso di altri servizi come il ranch di John Wayne Saloon, box ferro di cavallo e di altri giochi di prato, an outdoor hot tub, e più.
There is plenty to do for others in your family who may not want to fish. Other activities include horseback riding, gite in carro, escursioni, e più. Other family members might want to check out the Ranch Escape Package per il trattamento all inclusive presso il ranch!
ALIQUOTE:
$573 per persona, per notte per le prime due persone
$490 per persona, a notte per l' 3rd e 4Th persona (se soggiornano nella stessa cabina)
*Si consiglia di effettuare prenotazioni per i pacchetti di almeno una settimana di anticipo. *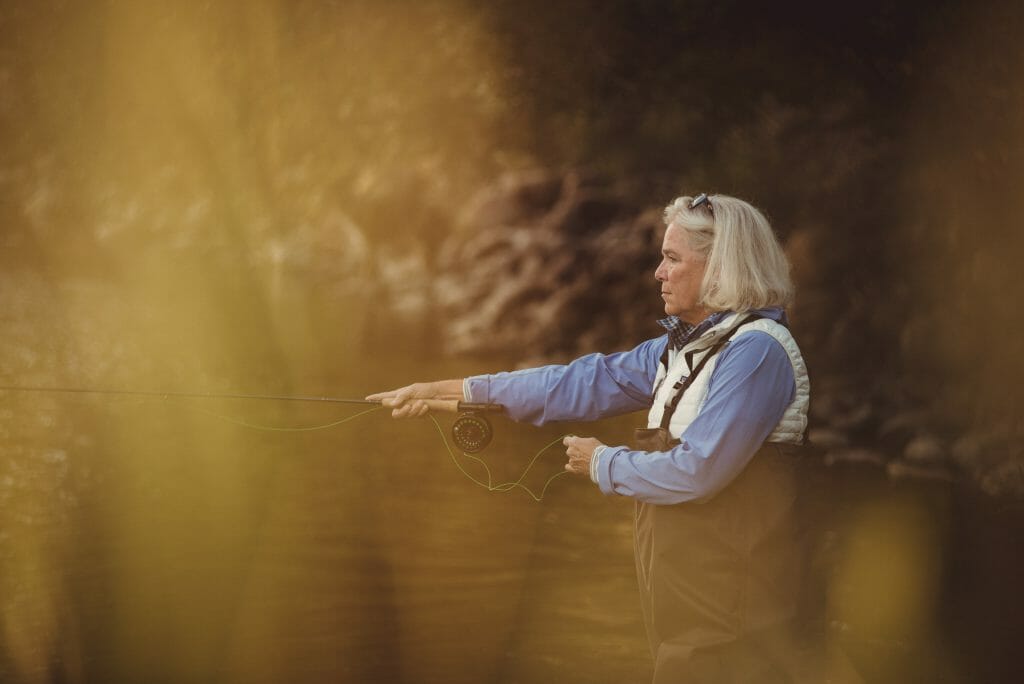 Fly Fishing Package rates include guided fishing trips in the Little Laramie River on the Vee Bar Guest Ranch. Rates include three meals per day and lodging. Includes dinner on the day of arrival and breakfast on the day of departure.
Le tariffe non comprendono la pesca del giorno di arrivo e di partenza, unless only one night is purchased. In that case, a half day fishing on the day of arrival and the day of departure are included. To add guided trips on the day of arrival or departure, ci sarà un supplemento di $350 a persona per una mezza giornata.
massimo di 2-4 persone. Recommended age 12 e più anziani.
Scegli mezza o intera giornata viaggi (prezzo del pacchetto non cambia).
supplemento di $100 a persona per i viaggi a laghi di montagna (9500elevazione -10000 piedi) or plains lakes. These are full day trips only and are only available as long as the weather stays good. Requests for trips to mountain or plains lakes should be made in advance. Altrimenti, guided trips will be in the private waters of the Little Laramie River on the Vee Bar Guest Ranch. All full day trips include a sack lunch.