2018 Dude Ranch Vacation Discount!
Family reunions and groups of 10 or more paying guests will receive a 10% discount off their summer ranch vacation package!
Page Lambert's "Literature and Landscape of the Horse" Retreat
May 26–May 31, 2018 AND June 4–June 9, 2018 – Now taking reservations for the 11th annual retreat, and it is so popular that we've added a week!
For 5 days, we will write about, read about, and be about horses!
Don't worry if you've never ridden a mile, or written a word.
All you need to bring to Wyoming is a willingness
to open your creative heart to the landscape of the horse.
~Page Lambert

Article on Forbes.com: A Week On An Authentic Wyoming Ranch – Reading, Writing and Riding
Go to the retreat sponsors website www.pagelambert.com.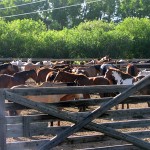 A horse is an instinctive animal. Humans, too, are instinctive creatures. Our natural environment is not between four walls. Horses teach us about living in the present moment. They remind us to be engaged with the world. They understand fear. They understand courage. They "think" with their entire beings. We'll get to know our horses from the ground. We'll get to know our horses from their backs. We'll ride in small groups formed by our various comfort levels. We'll ride among cows and newborn calves in mountain meadows. We'll ride together across open grasslands and on forested mountain trails. We'll share our favorite horse stories and explore the creative heart of writing.
"I loved everything about Page's Literature & Landscape of the Horse retreat at the Vee Bar.  I haven't felt as refreshed from a trip in years — it just filled me up!  It was truly was one of the top five vacations/retreats of my life!"~ Lisa Couturier, author of The Hopes of Snake and Other Tales from the Urban Landscape
Page Lambert, Colorado author, and Sheri Griffith, adventurer and co-founder of the Moab Endurance Ride, team up to provide guests with a unique and engaging riding and writing experience.  Page and Sheri have been hosting this retreat at the Vee Bar Guest Ranch since 2008.  This retreat provides guests with extraordinary opportunities and information from two very professional people in their respective industries!
Price:  $1,775 plus service charge and tax.  $100 discount if you have attended one of Page's retreats in the past!
$400 holds your horse!  To sign up, please send this registration form to Page (contact information located within document).
Payment and Cancellation Policy
The following article appeared in Women Out West Magazine.  Download the full article.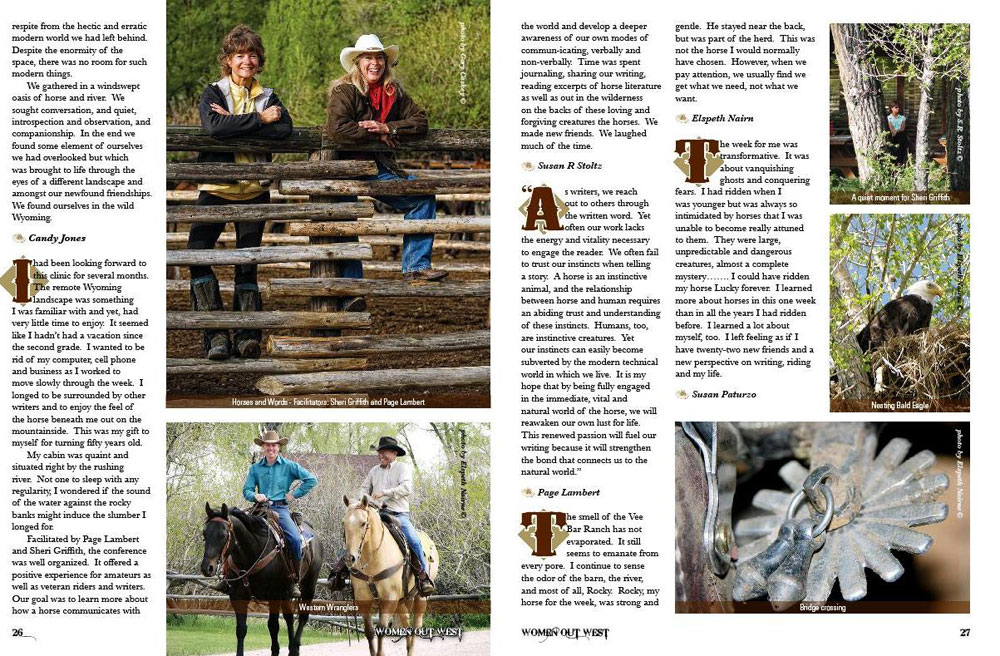 Ranch Jubilee!
July 8-14, 2018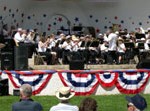 The Vee Bar Ranch Jubilee will coincide with Laramie's Jubilee Days. Besides the horseback riding, riding lessons, hiking, fishing, evening entertainment, camp outs, and more, Laramie has its own share of festivities to offer. Local rodeos, professional bull riding, petting zoos, carnivals, street dances and more await travelers who are young at heart.  A weekend of rodeos are usually the culmination of the festivities.  If you would like to go to the rodeos, performances are usually on Friday and Saturday nights and Sunday afternoons.  You might want to consider staying an extra night (Saturday night) at the Vee Bar to get the most out of Laramie Jubilee Days.  On Saturday, July 14th the downtown streets of Laramie are blocked off for street fairs, a carnival, a chili feed, live music, a beer fest, and much more.  The parade through Laramie begins at 10:00 on Saturday–watch for the Vee Bar float!  Laramie Jubilee Days is the only Statehood Celebration in the state.  Wyoming was admitted into the Union as the forty-fourth state on July 10, 1890.
Adult Only Week
Aug. 26-September 1, 2018–
The vacancy is open to the first caller!  (Limited availability)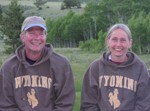 Although the majority of our summer is dedicated to families with kids, a week that has been growing in popularity over the past couple of years is back again! The Adult-Only week is for couples, singles, men, and women. You'll enjoy horseback riding, hiking, fishing, and other activities at the Vee Bar as well as evening entertainment and meals. This week has sold out every year since 2013.