Enjoy an evening of music and dining at the Vee Bar Guest Ranch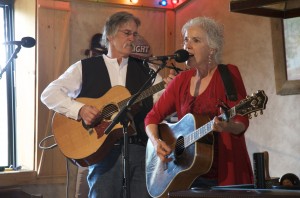 Come to the Vee Bar to enjoy music, dancing, and dinner.  The evening starts at 6 p.m. with a social hour, a band, great company, and cocktails.  Guests will be seated at 7 p.m. for a dinner buffet.  The band will continue in the saloon after dinner, and desserts will be served.
Reservations Required
No Cover Charge
Buffet-style dinner (menus vary)
Limited Space
You do not need to rent a cabin to enjoy dinner; you can come just to dine!
February 13, 2020–Music by Brent Kilmer
February 20, 2020–Music by Davis & Mavrick
To view other dinner dates click here or call the office at 307-745-7036.