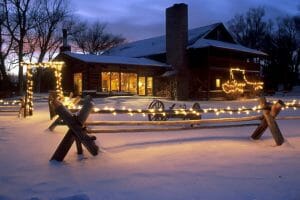 accommodaties in december & Dinner Special
Wij waarderen uw bedrijf, en in een seizoen wanneer ervaringen betekenen dat er meer dan materiële giften, willen wij u voorzien van de perfecte gelegenheid voor een betaalbare vakantie. Nu tot en met december 21, 2018, geniet van de Vee Bar en krijg een deal die je dierbaren zullen waarderen.
Holiday Package
Breng twee nachten (minimum) in een hut of suite langs de rivier voor $50 per persoon per nacht. Kinderen 12 and under stay FREE. Een volle, heet, zelfgemaakte ontbijt buffet is inbegrepen bij uw accommodatie. Diner reserveringen te maken en dineren in de voorkant van het knapperende vuur, omgeven door kerstverlichting, in onze historische lodge eetkamer.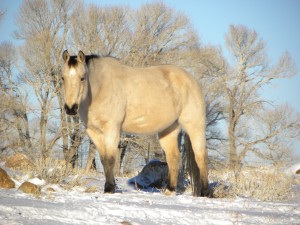 Ranch Escape Package
Geniet van de Vee Bar in de herfst, winter, and spring! De Vee Bar is sindsdien open voor bed and breakfast 1994, but this package allows guests to participate in more activities and meals at the ranch. De Vee Bar het personeel zal ervoor zorgen dat u het meeste uit uw vakantie haalt tijdens het verkennen van de Vee Bar, de Snowy Range Mountains, and local attractions. De gasten zullen hun eigen vervoer nodig hebben en naar de ranch,en. A three-night minimum stay is required to purchase this package. Zie onze Escape Package Sample Schedule for activity and meal details.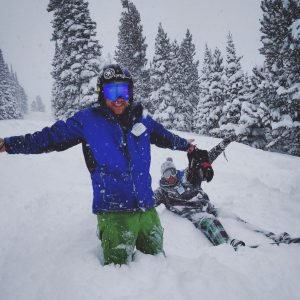 Ski Packages
Verblijf in het Vee Bar Guest Ranch, Ski in Snowy Range Ski Area, get a discount on both!
The Vee Bar Guest Ranch and the Snowy Range Ski Area have partnered since 2013 to offer guests great discounts on both lodging and ski packages. It is a deal you won't be able to beat and an experience you will cherish forever! At the Vee Bar Guest Ranch, een zelfgemaakt ontbijt is inbegrepen elke dag! De cabines langs de oevers van de Kleine Laramie rivier zijn de perfecte plek om gezellig te krijgen, een boek lezen, or play board games with other members of your party. After a day of skiing, enjoy the clear Wyoming sky and count stars from the outdoor hot tub. The John Wayne Saloon is the stage for a game of billiards, kaarten, or board games from our collection. For the non-skiers in your party, of voor de dagen dat u niet skiën, the Medicine Bow National Forest provides miles and miles of snowshoeing and cross country ski trails. Give our office a call at 800-483-3227 om uw wintervakantie plannen!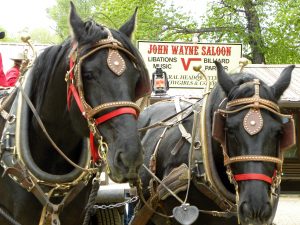 Wagon Rides
Begin new traditions with your friends and family this winter at the Vee Bar Guest Ranch. Treat your loved ones to a horse-drawn wagon ride through the beautiful Vee Bar meadows. Enjoy hot chocolate or hot cider on the wagon and bring your own blankets to bundle up in! Go back to the John Wayne Saloon for a game of cards and refreshments before dinner. The maximum capacity on the wagon is 20-25 people and space is available on a first come, first serve basis. Wagon rides are $20 per persoon, or you can choose a discount with a package.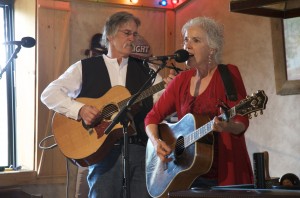 Music & Dining Specials
Kom naar de Vee Bar genieten van muziek, dansen, and dinner. The evening starts at 6 p.m. met een sociale uur, een band, geweldig bedrijf, and cocktails. Guests will be seated at 7 p.m. for a dinner buffet. The band will continue in the saloon after dinner, en desserts worden geserveerd.