Slechts twee hutten beschikbaar voor de 6-night-pakket!
Ranch Jubilee!
Juli 7-13, 2019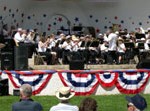 De Vee Bar Ranch Jubilee will coincide with Laramie's Jubilee Days. Naast het paardrijden, wandelen, visvangst, 's avonds entertainment, camp outs, en, Laramie heeft zijn eigen aandeel in de festiviteiten aan te bieden. Lokale rodeo's, professionele stier het berijden, kinderboerderijen, carnavals, straat dansen en nog veel meer wachten reizigers die jong van hart. Om uw tijd in Laramie beginnen, je zou willen op zaterdag aan te komen, Juli 6 zodat je ranchers in actie te vangen op de LJD Ranch Rodeo Competition, die begint op de ochtend van juli 7. You will find the Vee Bar crew and family as a participant most years (hieronder afgebeeld, afstrijken jaarling).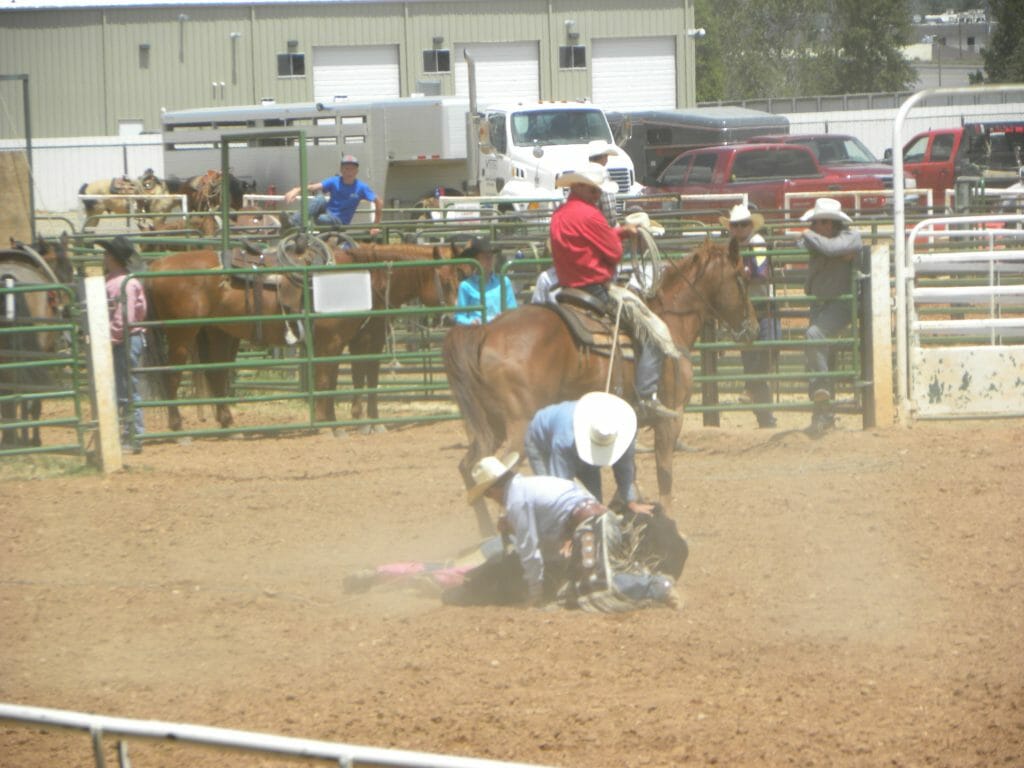 Het evenement is gratis om naar te kijken en concurrenten variëren van regionale boeren die willen lange concurreren tegen hun buren in een vriendschappelijke wedstrijd voor teams die een reis naar ranch rodeo's de hele zomer om te proberen te kwalificeren voor de nationale mededingingsautoriteiten.
In het midden van de week, de PBR komt naar Laramie! Vee Bar guests have the opportunity to attend the PBR as a group, en transport wordt door de ranch.
Een weekend van rodeo's zijn meestal het hoogtepunt van de festiviteiten,en. If you would like to go to the rodeos, performances are usually on Friday and Saturday nights and Sunday afternoons. You might want to consider staying an extra night (Zaterdagavond) at the Vee Bar to get the most out of Laramie Jubilee Days. On Saturday, 13 juli de straten van het centrum van Laramie geblokkeerd zijn voor braderieën, een carnaval, een chili-feed, live muziek, een bier fest, and much more. The parade through Laramie begins at 10:00 op zaterdag–watch for the Vee Bar float! Laramie Jubilee Days is the only Statehood Celebration in the state. Wyoming was admitted into the Union as the forty-fourth state on July 10, 1890.
Wat je moet weten: Transport is niet aan alle gebeurtenissen. Tickets zijn niet inbegrepen in de prijs van uw verblijf bij ons, maar we kunnen je tickets!