Enjoy an evening of music and dining with the Vee Bar crew.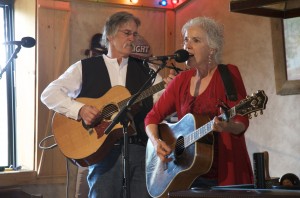 Kom naar de Vee Bar genieten van muziek, dansen, and dinner. The evening starts at 6 p.m. met een sociale uur, een band, geweldig bedrijf, and cocktails. Guests will be seated at 7 p.m. for a dinner buffet. The band will continue in the saloon after dinner, en desserts worden geserveerd.
Reserveren verplicht
No Cover Charge
Buffet diner (menu's variëren)
Beperkte ruimte
You do not need to rent a cabin to enjoy dinner; you can come just to dine!
december 31, 2018–Vier New Years Eve de Vee Bar! Muziek van The Kilmer Brothers' band uit 8 tot middernacht. Diner reserveren verplicht. Limited availability.
Om te bekijken andere dinnerdates klikken here of bel het kantoor op 307-745-7036.