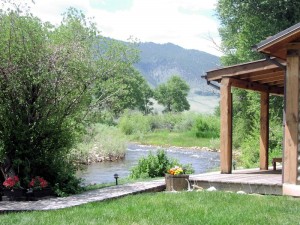 Wyoming fishing on the Little Laramie River is sure to keep the fishing enthusiasts coming back for more! Een mijl van de Little Laramie rivier stroomt door het Vee Bar, en vissen op privé-eigendom van de Vee Bar is uitsluitend opgeslagen voor Vee Bar kerel ranch gasten. De rivier wemelt het van de Brown en Brook Trout. Gebieden van de rivier zijn zonder overhangende bomen, perfect voor het vliegvissen. Some equipment is provided including fly fishing rods, spinner rods and reels, vliegt, beperkte paren van steltlopers, en een kleine set met een paar noodzakelijkheden.
High water (from spring snow-melt) is usually at its peak between mid-May and mid-June. Gedurende deze periode, the river is very hard to fish so you may want to plan accordingly. Tijdens de winter, the river is frozen over in places, but still flows underneath. Door medio maart de rivier wordt ontdooid en de vis hebben honger! In de herfst, the fishing is usually quite good through the end of October.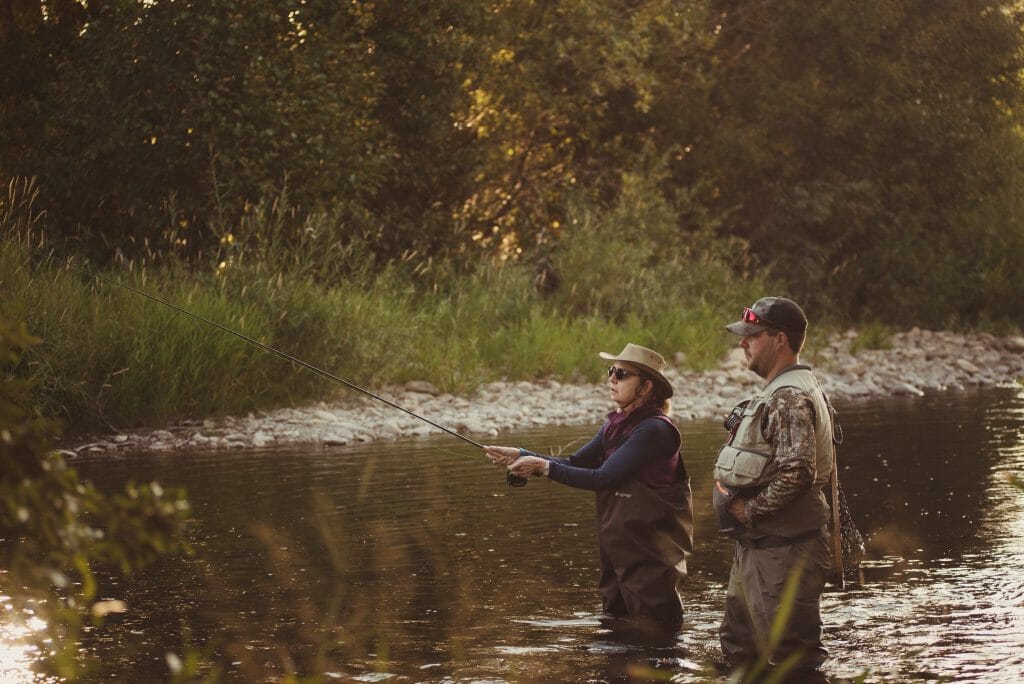 Looking for fishing lessons or packages? A trained and certified guide is on call and available to help you learn the in's and out's during your stay, of nemen u mee op een begeleide excursie vissen! Hij geeft zijn gasten ook een demonstratie in het begin van de week waarin onderwerpen als technieken bestrijkt, uitrusting, en vis en vliegt in de Little Laramie River. Het Vee Bar heeft ook een gevulde vijver perfect voor het leren. Het dient ook als een grote open ruimte geschikt voor het leren om uw lijn werpen!
If the river on the Vee Bar is not enough for your Wyoming fishing needs, zijn er tal van bergbeken en meren zeer nabij.
Visiting during June, Juli, and August? Summer package prijzen already include guided fishing! If you are planning a visit during other months, check out our exclusive fly fishing packages!