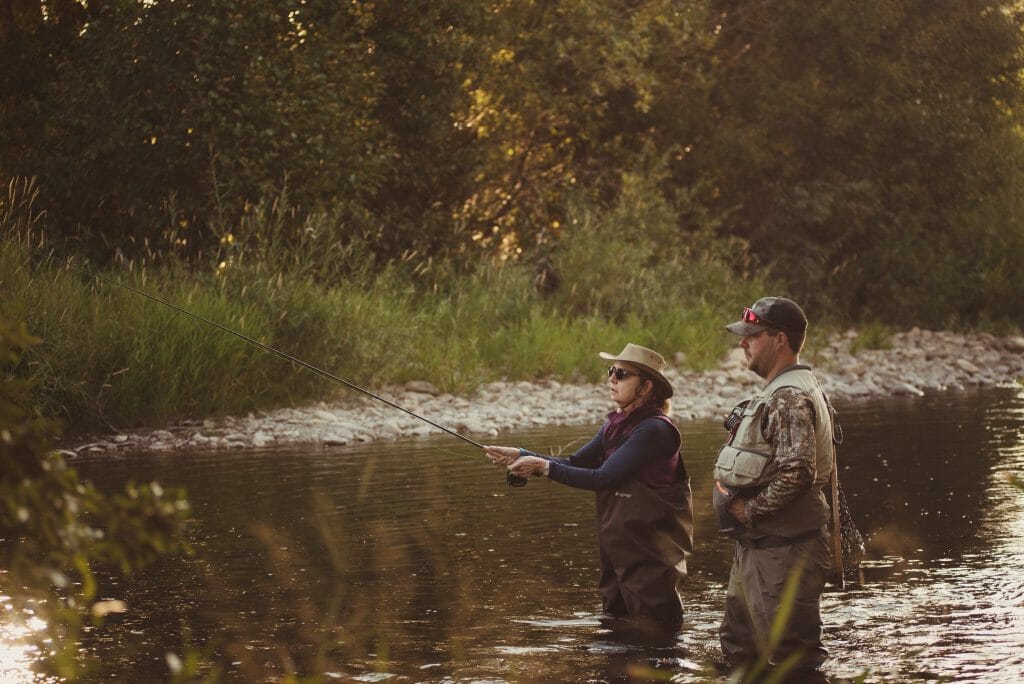 Vissen op het Vee Bar is een onvergetelijke ervaring! Over a mile of the Little Laramie River flows through the Vee Bar Guest Ranch, providing guests with private waters that are literally a stone's throw away. Anglers of all ages are welcome and the guide to guest ratio is 1 naar 2. Guests will likely catch Rainbow and Brown Trout. The ranch provides equipment including fly rods, vliegt, and waders. Guided trips can be half day or full day, en u bent van harte welkom om te vissen op uw eigen op elk gewenst moment! In addition to waters at the ranch, off accommodatie vissen keuze uit de bergen en vlakten meren die per seizoen toegankelijk zijn.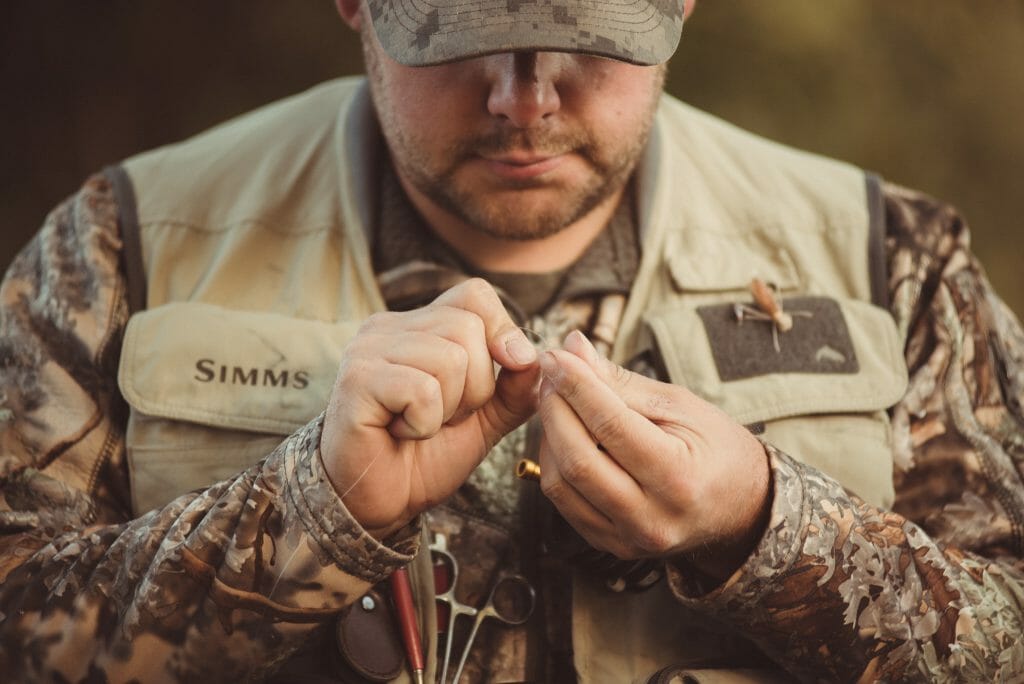 Begeleid vliegvissen pakketten zijn inclusief drie maaltijden per dag op de ranch, begeleid vissen voor een van beide halve dagen, volle dagen, of meerdere dagen, vervoer naar de visserij locaties buiten het pand ranch wanneer dat nodig is, accommodaties in comfortabele en moderne hutten, en het gebruik van andere ranch voorzieningen, zoals de John Wayne Saloon, hoefijzer putten en andere spelletjes op het grasveld, an outdoor hot tub, en.
There is plenty to do for others in your family who may not want to fish. Other activities include horseback riding, wagenritten, wandelen, en. Other family members might want to check out the Ranch Escape Package voor een all-inclusive optie op de ranch!
PRIJZEN:
$573 per persoon, per nacht voor de eerste twee personen
$490 per persoon, per nacht voor de 3rd en 4th persoon (tijdens het verblijf in dezelfde hut)
*We raden maken van reserveringen voor pakketten ten minste een week van tevoren. *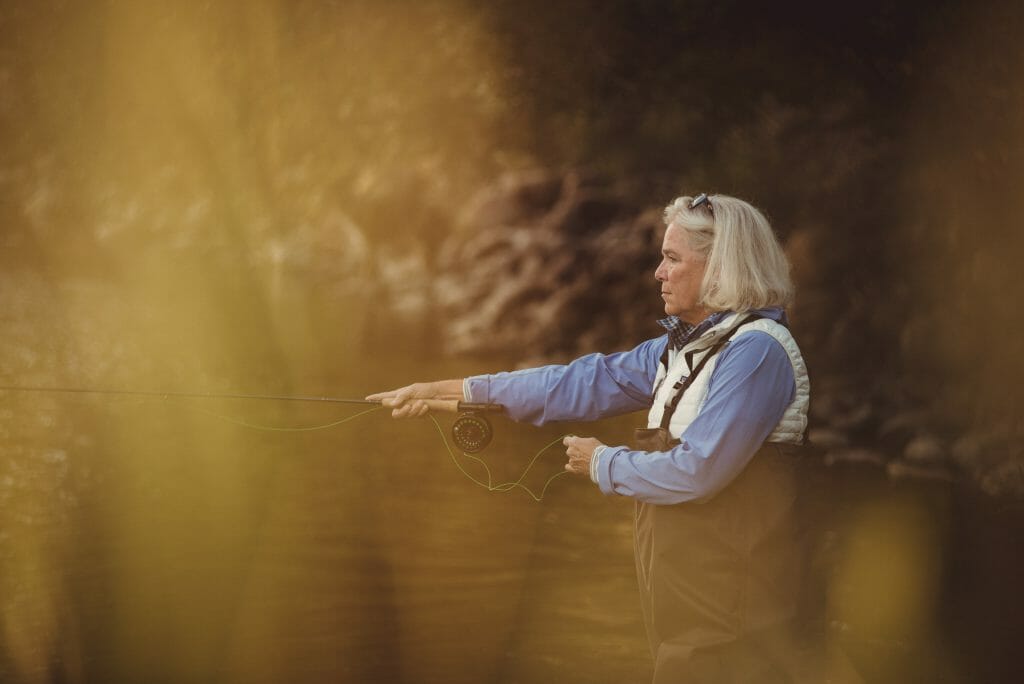 Fly Fishing Package rates include guided fishing trips in the Little Laramie River on the Vee Bar Guest Ranch. Rates include three meals per day and lodging. Includes dinner on the day of arrival and breakfast on the day of departure.
Prijzen zijn exclusief de visserij op de dag van aankomst en vertrek, unless only one night is purchased. In that case, a half day fishing on the day of arrival and the day of departure are included. To add guided trips on the day of arrival or departure, zal er een extra vergoeding van zijn $350 per persoon voor een halve dag.
maximaal 2-4 mensen. Recommended age 12 en ouder.
Kies halve of hele dag trips (pakket prijs verandert niet).
Toeslag van $100 per persoon voor uitstapjes naar bergmeren (9500-10.000 voeten verheffing) or plains lakes. These are full day trips only and are only available as long as the weather stays good. Requests for trips to mountain or plains lakes should be made in advance. Anders, guided trips will be in the private waters of the Little Laramie River on the Vee Bar Guest Ranch. All full day trips include a sack lunch.