Stoecklein Ranch Photography Workshop
September 23-26, 2016–NEW THIS YEAR!
15% DISCOUNT–Sign up by July 7th!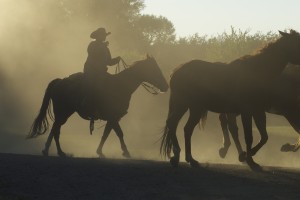 The Vee Bar is happy to announce the first annual Stoecklein Ranch Photography workshop September 23-26, 2016.  The Vee Bar Guest Ranch and Drew and Taylor Stoecklein are partnering to offer a personalized workshop experience.  The Vee Bar offers the best in atmosphere, accommodations, and food, while the Stoecklein brothers offer exceptional expertise in photography.  Students at Stoecklein Photography Workshops are given the opportunity to practice their photographic skills on one of the most beautiful and well-equipped photographic sets in the West. The family atmosphere and the feeling of the true West make the Stoecklein photography workshops a unique experience. Drew and Taylor's goal is to teach the basic foundations of photography. They will teach you where to be and what angle to use and what exposure to try for different effects. Drew and Taylor will spend time working with you on your camera and computer to properly expose and develop your images. All levels of expertise are welcome at the Stoecklein Photography Workshops.
The ranch photography workshop will begin on Friday evening and go until late on Sunday.  A buffet dinner will be served to guests on Friday night, and all meals through Monday breakfast are included in students' registration.  Head Chef Dale has been cooking meals at the Vee Bar since 2006.  Most items on the menu are homemade, and the Vee Bar can accommodate dietary needs with advance notice.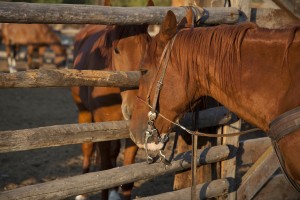 Accommodations at the Vee Bar are comfortable cabins with western decor, most of which are along the banks of the Little Laramie River, located at the base of Sheep Mountain.  All cabins are furnished with modern amenities such as coffee makers, small refrigerators, and hair dryers.  Most units have a covered porch with Adirondack-style chairs.  An outdoor hot tub is available for relaxing and counting stars at the end of the day.  More about the Vee Bar Guest Ranch accommodations . . .
In addition to the Stoecklein photography workshops is Workshop Plus. This is a class held the day before the first day of shooting. The course will be on Friday starting at 9:30am, ending at 4:00pm, and lunch is served around noon. The first photography workshop dinner is served later that evening. This is a class to teach you how to use the Lightroom6 program. Taylor Stoecklein will show you how to import photos, as well as explain all the basic functions of Lightroom6. Please have Lightroom 6 downloaded on your laptop before the workshop begins. This is a fantastic course to get you familiar with your computer, Lightroom 6, and your camera. It will really prepare you for the next two days of photography and it is the perfect jump start to an action-packed weekend. The course requires a separate sign-up from the photo workshop.
Photography Workshop payment and cancellation policy
Stoecklein Photography website