The more secluded Vee Bar Ranch Cabins are nestled among the trees farther away from the lodge. If you are looking for a little more privacy, these cabins are the way to go. One is near the fishing pond and the other two have lovely grassy meadows surrounding them.
Imagine your own private cabin in the country. The clean mountain air refreshes your mind and body as you stroll through the grassy meadows near your cabin. Your kids have a yard as big as a park right at their fingertips, equipped with nature's playground equipment: willow trees perfect for exploration, the meandering Little Laramie River, Cottonwood trees, and a fish pond. As you relax on the porch of your cabin, you appreciate the new sense of freedom and peace that you feel.
These cabins are either one or two-stories. Each of them comfortably sleeps five to seven people and has a gas fireplace to take the chill out of the air. Two of these three cabins were original structures on the ranch. These cabins look and speak of history, but the comfortable western décor adds modern charm. There is a spacious seating area in the main room and a king or queen size bed invites you to melt under its warm blankets and cozy quilts. There is a small refrigerator and a coffee maker, and you have access to the Vee Bar laundry room for a washer and dryer. The comfort and privacy of these cabins is sure to provide you with just the dose of "country" that you are looking for.
Cabins 1, 2 & 3, nestled among the cottonwoods and surrounded by grassy meadows include:
Two to three sleeping areas
Full bath
Small refrigerator
Coffee maker
Hair dryer
All are within walking distance to the lodge, but are a bit more secluded for your privacy.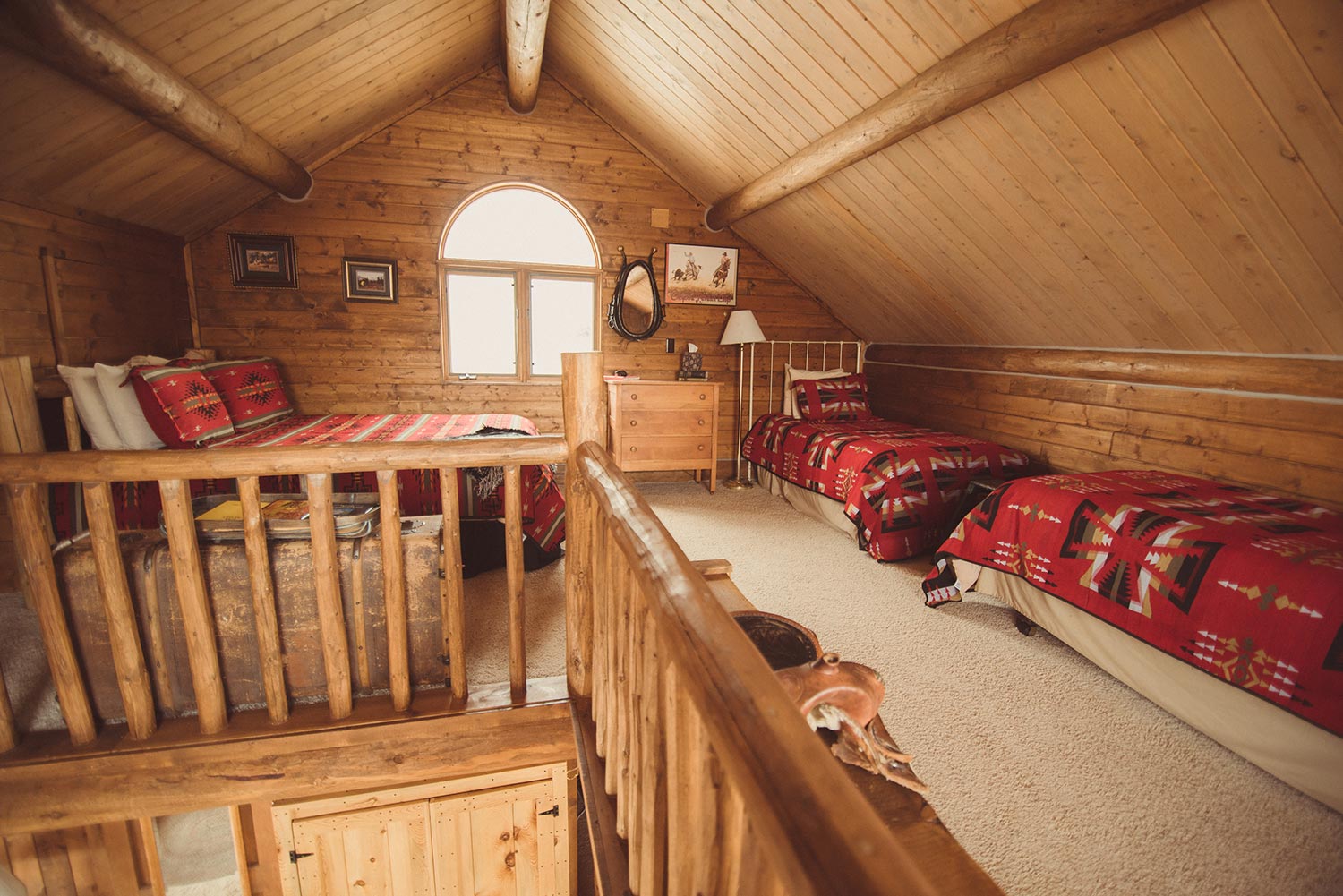 Questions about Our Accommodations:
(307) 745-7036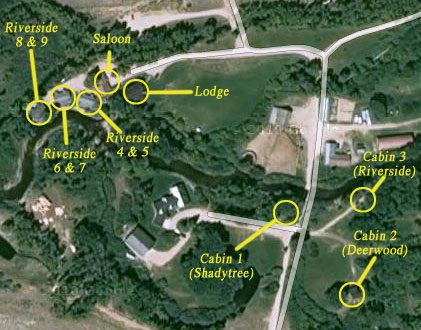 If you would like to check availability, please go to our check availability page. If you have other questions or comments, please go to our contact page. You can also email us from your email program by clicking here or copying and pasting veebar@veebar.com into your program.