Escape for a few days of relaxing (or exciting) ranch life with a ranch escape vacation!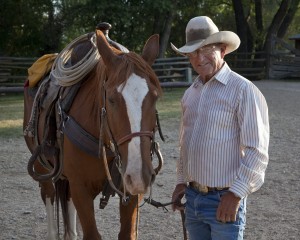 Goditi il Vee Bar in autunno, winter, e la primavera e godere di tutte le attività che abbiamo da offrire! Questo pacchetto è stato progettato per imitare la nostra estate all-inclusive vacanze Ranch Pacchetti e utilizzare la Vee Bar e le zone circostanti in base alle attività stagionali disponibili! Ora abbiamo aggiunto tiro al piattello, Camping opzionale, tiro con l'arco, e più. The Escape tua vacanza Ranch permette agli ospiti di godere di una vasta gamma di attività e di avere tutti i pasti al ranch! Gli Vee Bar il personale farà in modo che si ottiene il massimo dalla vostra vacanza, mentre ad esplorare la Vee Bar, Mountains Snowy Range, Le attrazioni della zona. Gli ospiti avranno bisogno di loro trasporto da e per il ranch,en. Un soggiorno di tre notti minimo è richiesto per l'acquisto di questo pacchetto. Questo pacchetto è disponibile da settembre a maggio. Guarda il nostro pacchetto Ranch Escape,,en,pesca guidata esclusa,,en,Ranch Escape Vacation presso il Vee Bar Guest Ranch,,en Sample Schedule for activity and meal details.
Questo pacchetto include:
Lodging, pasti, equitazione, escursioni guidate / racchette da neve, a horse-drawn wagon ride, intrattenimento serale in alcune serate, campfire with s'mores, free keg beer and soda pop, pesca (guided fishing excluded), pernottamento in campeggio con un carro coperto,,en,attrezzatura da campeggio fornita,,en,noleggio di racchette da neve,,en,per bambini di età,,en,Trasporto verso attività di carrello al di fuori della proprietà come motoslitta o sci alpino,,en,o liquore,,en,disponibile presso il Vee Bar's John Wayne Saloon per l'acquisto,,en,Nessun lavoro per il bestiame viene offerto da settembre a maggio,,en,Nessuna passeggiata a cavallo va nella National Forest-escursioni SONO nella National Forest,,en,Disponibile per l'acquisto,,en,richiesta al momento della prenotazione,,en,Pesca guidata,,en,addizionale,,en,a persona per ½ giornata OR,,en,per l'intera giornata,,en,motoslitta,,en (opzionale; camping equipment provided), trapshooting, snowshoe rentals (se del caso) e più!
$345 per adulto (13 e più anziani), per notte.
$299 per bambino (età 6-12), per notte.
$100 for children ages 2-5, per notte.
Not Included in Package:
Transportation to/from the ranch
Transportation to off-property ala cart activities such as snowmobiling or downhill skiing
Beer (other than keg beer), wine, or liquor–(disponibile a Vee Bar'S John Wayne Saloon per l'acquisto!)
No cattle work is offered September–May
No horseback rides go into the National Forest–hikes ARE in the National Forest!
Available for purchase (request upon making reservations!!)
Guided fishing (additional $300 per person for ½ day OR $400 for full day)
Snowmobiling (ti aiuteremo a fare le prenotazioni, non ci sono offerte per la motoslitta dal ranch e tali servizi sono contrattati tramite un'altra società.,,en,Il costo stimato è,,en,a persona per una gita guidata di un giorno intero,,en,a persona per mezza giornata,,en,I driver devono essere,,en,o più vecchio,,en,Prenotazioni per lo sci da discesa,,en,I prezzi giornalieri del biglietto e il noleggio dell'attrezzatura sono offerti a prezzi scontati per gli ospiti del Vee Bar,,en,Il costo stimato per biglietti e noleggi è,,en,Il check in è in qualsiasi momento dopo,,en,deposito richiesto per effettuare la prenotazione,,en,cancellazione del giorno,,en,Il deposito sarà rimborsato,,en) Estimated cost is $540 per person for a full day guided trip, o $370 per person for half day. Drivers must be 16 or older.
Downhill ski reservations (daily ticket prices and equipment rentals are offered at a discount to Vee Bar Guests). Estimated cost for tickets and rentals is $75 per persona
Modalità di prenotazione
Tre notti minimo di soggiorno.
Check in is any time after 3 p.m. il giorno del vostro arrivo.
Il check out prima di 10:00 il giorno della partenza.
Le attività sono soggette a variazioni a seconda delle condizioni stagionali.
Non sono previsti rimborsi per le attività che devono essere annullate, o per i quali non vi è disponibilità. Disponibilità è su un primo arrivato, primo servire base.
30% deposit required to make reservation.
Cancellation Policy: 30-day cancellation. The deposit will be refunded, meno $100 per persona, se la prenotazione è cancellata più di,,en,Se la prenotazione è cancellata meno di,,en,giorni prima il deposito non è rimborsabile,,en,Il saldo finale sarà raccolto al momento della partenza dal ranch,,en,ma gli ospiti sono obbligati a pagare il saldo completo,,en 30 days in advance. If the reservation is canceled less than 30 days in advance the deposit is nonrefundable. Questo include motivi legati agli agenti atmosferici. The final balance will be collected upon departure from the ranch, but guests are obligated to pay the full balance, even if they must leave early for any reason, including unexpected emergencies.
Guarda il nostro pacchetto Ranch Escape,,en,pesca guidata esclusa,,en,Ranch Escape Vacation presso il Vee Bar Guest Ranch,,en Sample Schedule for activity and meal details, e ulteriori politiche di prenotazione.